New Photography Business Cards! spot UV/gloss
May 12th, 2011 by Jan
While my DIY Business Cards were good in a pinch, I felt it was time to upgrade to "real" business cards. I wanted something that stood out so I opted for spot gloss accents (the stripes and "Jan Christian" on the back, or is that the front?) and rounded corners.
You can get similar cards that cost a lot less from places like Overnight Prints but I've read very mixed reviews. I didn't want to take any chances so I went with one of the best printers, Taste of Ink Studios, which gets rave reviews. You can add me to that list because I love how they turned out. The customer service was great, as was the turnaround–two weeks exactly from the day I ordered them to the day they were delivered.
Taste of Ink recently issued a 15% off coupon that's good until 6/11/11. The discount code is: maypromo
I blurred my phone number due to all of the spammers online. You wouldn't believe how many spammers try "commenting" on my posts.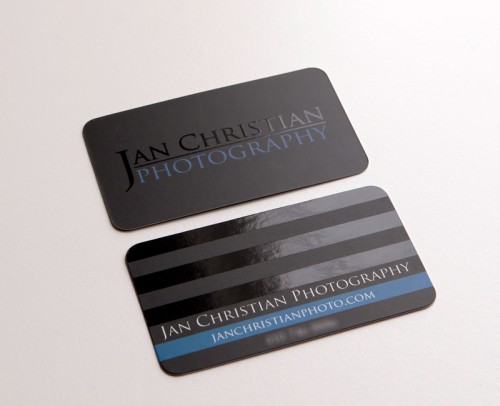 Tags: business card, photography, spot gloss