Design-Your-Own Custom Camera & Photography Gear Bags!
December 5th, 2010 by Jan
As a photographer, I know all about the endless quest to find that perfect camera/accessory bag. Well what if you didn't have to search for it and could have it made? I haven't seen any places offer this so I might try to fill that niche, as I already have the tools and materials to do so.

Almost all of my materials are mil-spec, so they're more than ready for use and abuse. I use 1000 denier Cordura as the main material. It's an extremely tough nylon that is stronger than canvas at only a little more than half the weight of it. It's also highly water resistant due to the coating on the backside and the "durable water repellent" applied to the front.
I currently stock four colors: black, MultiCam (genuine Crye Precision), khaki-green, and khaki-tan. The khakis are very close in color, one is just slightly more green than the other. For reference, there is a coyote zipper-tape above the fabrics.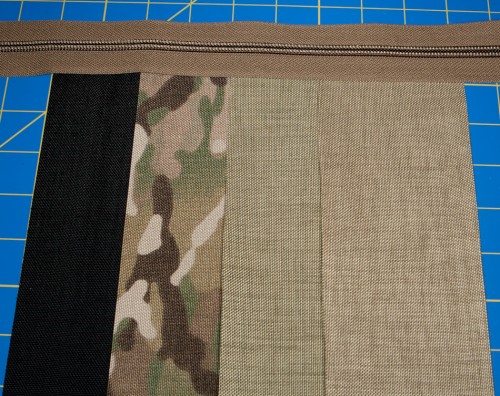 If something needs padding, I use a high quality closed-cell foam: Volara.
No job is too small. I could make a simple sling strap, a pouch for your flash, or a bag for your camera. The possibilities are endless.
So is this a good idea? Share your thoughts. If any of you have an idea for a bag/pouch/accessory that you need and would like to be a "beta" customer, send me a message!