Padded Camera Caddy Bag Insert Custom
August 23rd, 2011 by Jan
I designed this insert to hold a Canon 5D Mark II with a 24-70 f/2.8L attached, and a 10-22 in the corner. 24-70mm is a great all-around range on a full frame camera. When I want to pack light, it's usually all I take with me so I made this caddy to fit that setup perfectly. With this caddy, I can turn any bag into a "camera bag" just by dropping in this insert.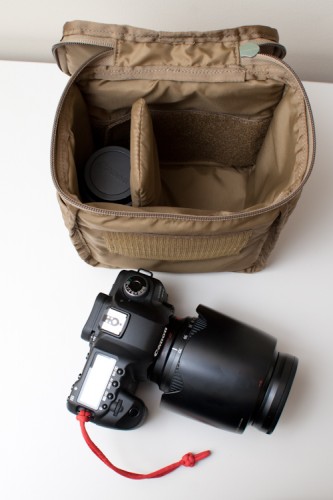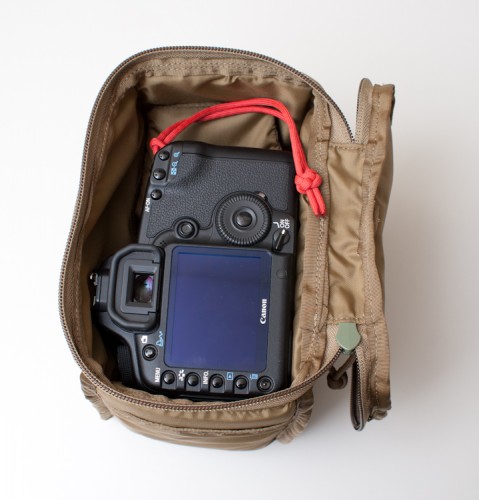 Here it is in a messenger bag I also made. The messenger bag is lined with loop Velcro so I added hook Velcro to the caddy to keep it in place.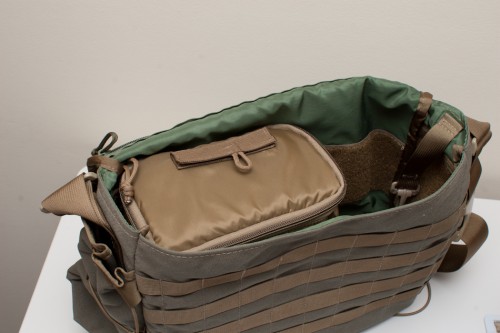 On the sides of the caddy are pockets that can be used for pens and whatnot: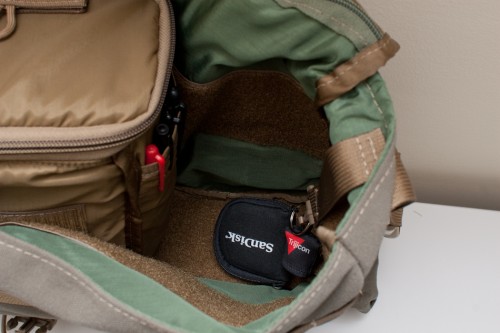 Very stealth

Strapped to the bottom of the bag is a Gitzo 1541T carbon fiber tripod. It's ultra light and ultra compact, perfect for traveling.

For times when a backpack would be more comfortable/convenient, I can toss the caddy into any bag and be good to go. On the side of the backpack is the same tripod from above.